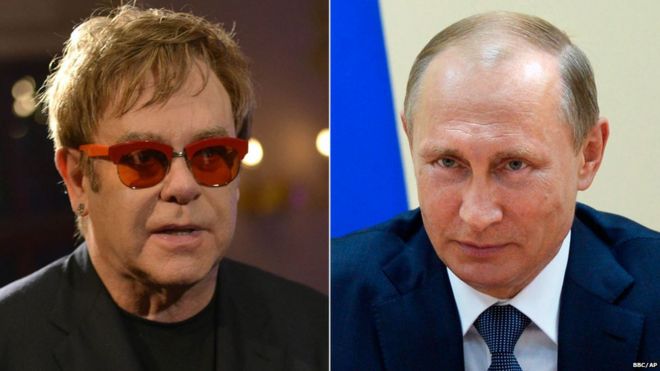 Putin Calls John About Gay Rights
Vladimir Putin has called singer Elton John after the singer voiced his desire to meet the Russian president to rap about the president's "ridiculous" view towards gays.
Putin's phone call followed tough criticism from Elton who was in the Ukraine, where he met the president, Petro Poroshenko, to promote lesbian, gay, bisexual and transgender (LGBT) rights.
Elton mainly criticised the law against gay propaganda and said Putin's statement at the Sochi Olympics last year that gay people would be fine in Russia as long as they "leave the kids alone" was "stupid".